Pork 'Uala Pan Laulau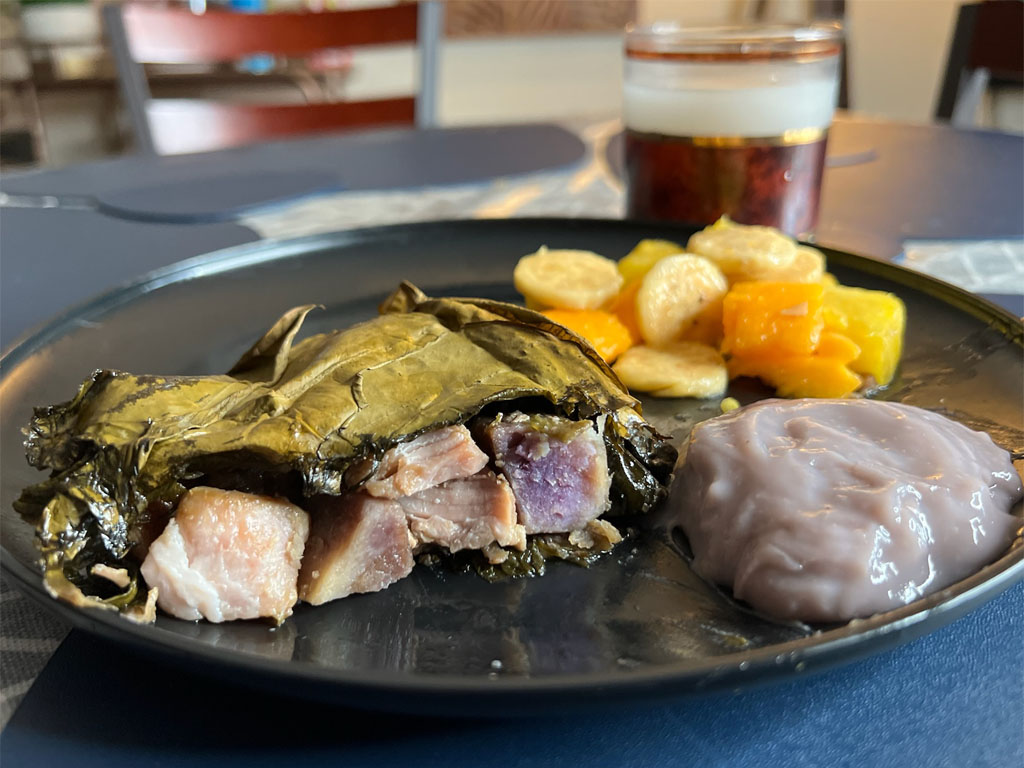 Ingredients
1

lb

Lu'au, Taro leaves, stems peeled

1

lb

'Uala sweet potato, raw

1

tsp

Hawaiian salt

1

lb

Pork butt, raw, boneless 1/4" trim
Instructions
Wash lūʻau and stems. Peel outer layer of stem and trim into 1" pieces and add to a large mixing bowl.

Wash and dry ʻuala well then dice into 1" cubes and add to bowl.

Dice pork into 1" chunks and add to bowl. Add salt and mix well.

If available, line your baking dish with 2 tī leaves. Lay down half of your lūʻau into the bottom of the baking dish. Top with your pork and ʻuala mixture. Then cover with remaining lūʻau, tucking in the excess leaves. Cover tightly with foil to capture the steam. This will help keep your laulau moist.

Bake for at least 3 hours and test lūʻau for doneness. Leaves should be fork tender, dark in color, and wilted.

Evenly cut into 2''x4'' squares. Serve warm.
Notes
Lūʻau contains calcium oxalate which causes severe itchiness if not cooked long enough.
Nutrition Facts
Pork 'Uala Pan Laulau
Amount per Serving
% Daily Value*
* Percent Daily Values are based on a 2000 calorie diet.